Over the last couple of years, there has been a steady rise in multi-generational households across our country. With more options for multi-generational floor plans, families are finding this type of lifestyle as an appealing, long-term choice. Not only does home sharing make it easier for families to buy in today's market, but splitting household expenses is also something most families find beneficial. Planning for a multiple-generation lifestyle is essential for a successful long-term situation, and it starts with choosing the right home.
With that in mind, we've created a list of the most important things to consider when selecting and customizing your new custom home for the best possible experience. But, before we get started, here are some facts about the rise of multi-generational living in America.
A recent report shows that 1 in 4 Americans are currently living in a multi-generational home. Of those Americans, 70% say they plan on doing so long term. Many reasons for this are because of the benefits of living together as a family unit. You can read the full report and all the benefits cited here.
So, if you are ready to start designing your custom multi-generational home, here are six key design ideas to keep in mind.
1. Select an Open Great Room Floor Plan.
One of the main benefits of living in a multi-generational home is fostering closeness in family relationships, which usually happens in the great room.
The great room is the common area where families will merge throughout the day so having enough space is essential. Our most popular open-concept plans include expansive great room designs with adjoining outdoor-living areas and large kitchens. These plans are great because you'll also have the added benefit of formal and/or casual dining as well as a kitchen island. Many times, these spaces will double as work or private spaces when needed.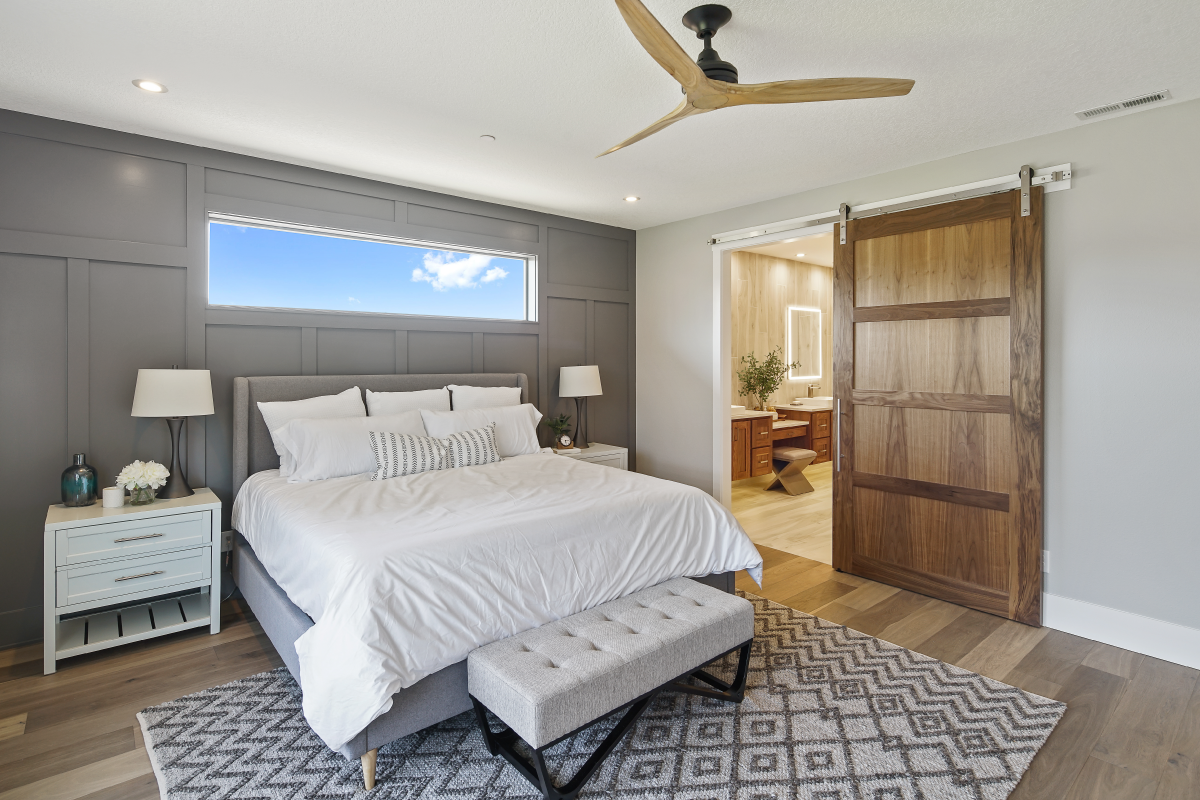 2. Opt for a Private Suite on the Main Floor.
Having a master (primary suite) on the main floor is the best option for multi-generational families because of the privacy it allows adult members living in the home. If your family includes caring for an aging parent, selecting a plan with a primary suite on the main floor would be beneficial. Most of our multi-generational plans are designed with this feature, but if you decide on a plan that doesn't have it, ask us about customizing it for you.
3. Save Room for Privacy.
No matter how much you love your family members, everyone needs to have privacy from time to time. Whether you're having a private conversation with a friend or have a video call for work, your plan should include intentional spaces just for these types of events.
4. Separate Entrances.
If your Primary Suite is located on the main floor, adding a separate entrance is an easy way to create a sense of independence within your shared household. It also adds an extra layer of privacy for adult members of your home who may be on a different schedule than the rest of the family.
5. Accessibility.
For multi-generational households that include members with mobility constraints, be sure to design your home for accessibility. Remember that though your aging parents may be able to climb steps and get around easily now that may not be the case in the future.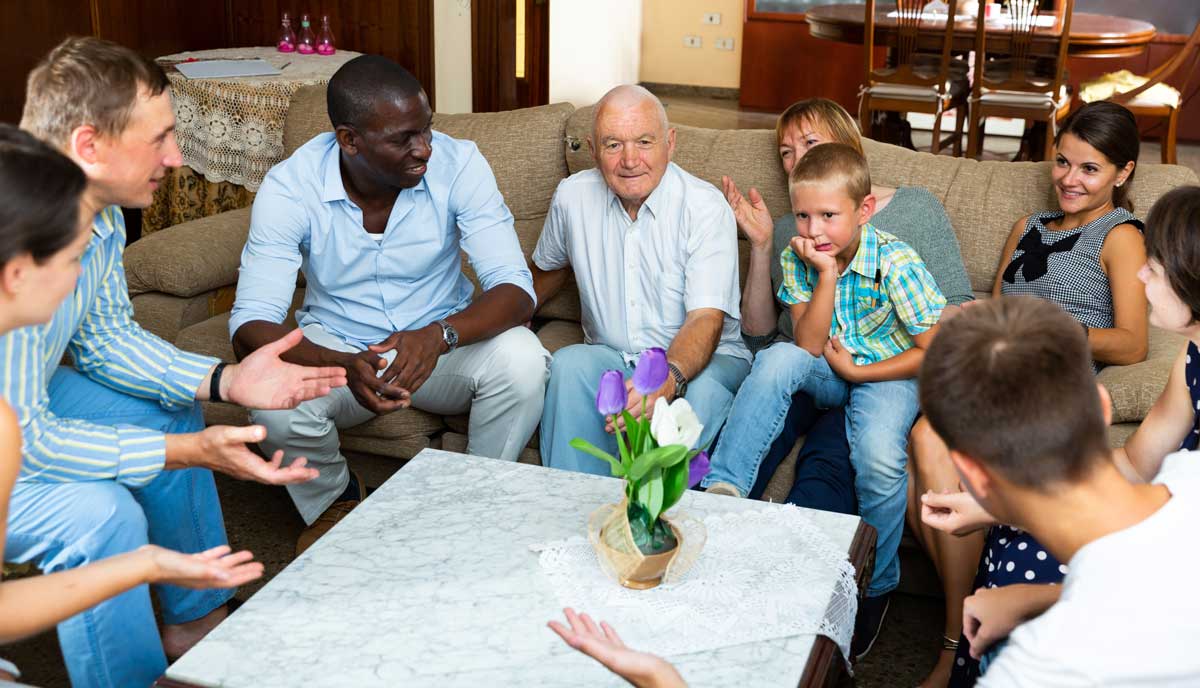 6. Choose the Right Floor Plan — Together.
The key to making all of this work is communication. Get together as a family and discuss what's most important for everyone. It's easy to get caught up in the excitement of building a custom dream home, but when you're building it for multiple generations, it's crucial to ensure everyone's needs are met within reason. Chances are everyone won't agree on every detail, but the deciding members of the family should be satisfied with the final layout. At Kingston Homes, family and community are etched into the foundation of our business. As a local custom home builder, we pride ourselves on building homes for clients just like we would our own. If you are considering a multi-generational home for your family, reach out to us. We'll help you select and customize the perfect plan in one of our popular Clark County, Washington communities.