Erin J. Wriston, Owner of Kingston Homes, was recently interviewed for an article highlighting Professional Women in Building. In the interview, Erin discusses her motivation and journey to leadership in her local home-building market.
"Erin J. Wriston's journey with Kingston Homes is more than just a story; it's a testament to the power of vision, dedication, and the relentless pursuit of perfection. Her story serves as an inspiration not only for women in the building industry but for anyone striving to turn dreams into reality."  ~Melissa Galland
At the Foundation of Every Kingston Home is A Dedicated Team
Erin is the driving force behind the Kingston Homes vision to build luxurious yet affordable custom homes in Clark County, WA. Her love for real estate and her commitment to quality are the pillars of their success. It's a success that Erin largely attributes to the loyalty and dedication of her team.
"Trust in your team. It's your team that makes success in the building industry possible." ~ Erin Wriston.
A Rising Trend for Women in Construction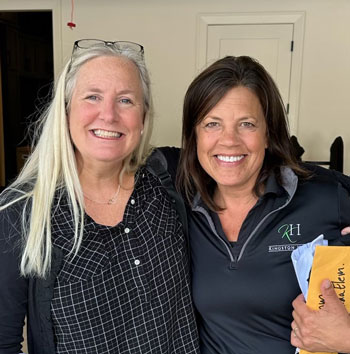 An article published by the Washington Post in 2022 reported that the number of women in the construction industry had reached a record high of 14%. At that time, Washington state ranked fourth in the nation for hiring women in construction, with 13.4% of its construction workforce comprising women. As a leader in the local custom home-building industry, Kingston Homes strives to provide equitable opportunities to women desiring to enter the construction trade.
Read more about Erin's journey from humble beginnings in real estate to becoming a woman-owned builder of attainable luxury homes here.