Before 2020, we would not have imagined that the kitchen would become the central hub of our everyday lives. But, with the new normal of more people working, learning, and staying home, the kitchen is a place where most of our home life happens.  
Now more than ever, homeowners want to ensure their kitchen appeals spending more time in the space. Not only is there a greater emphasis on convenience, comfort, and functionality, but an overall aesthetic appeal is also at the top of the list.  
We've compiled some of the latest trends in custom kitchen design. 
---
Two-Tone Kitchen Cabinets
Two-tone kitchen cabinets are a hot trend right now because it's a simple way to modernize and create a visual effect of a more spacious kitchen. 
According to Optiplan Kitchens interior designer Andy Briggs, 'The trend for combining two colors throughout kitchen cabinetry is set to soar in 2020/21. 'It's a great approach to adding an interesting twist to your aesthetic, and it can change the whole feel of the room. Opt for deep, dark units and contrast with brighter shades elsewhere to add depth and character to the space.'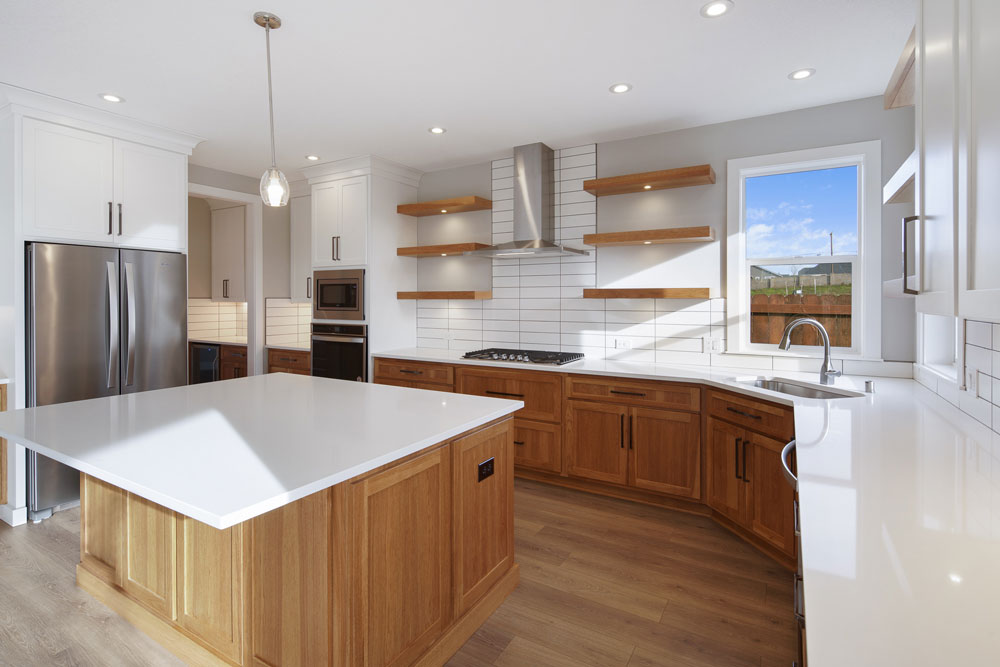 Statement Light Fixtures
Lighting fixtures are not only an essential part of your homes' interior design, but they are also a fun and easy way to make a style statement by incorporating your mood or personality into a room. 
If you like a minimalistic design, you may opt for an industrial look or clear pendant lights. And for a bold statement in your kitchen, geometric or art deco lighting might be the right choice.  
When designing your kitchen, you may choose to place your statement lighting in the kitchen over the island or dining areas. And if you want to play it a bit more conservative but still make a statement, choose Edison lighting. It's a vintage choice that will never go out of style.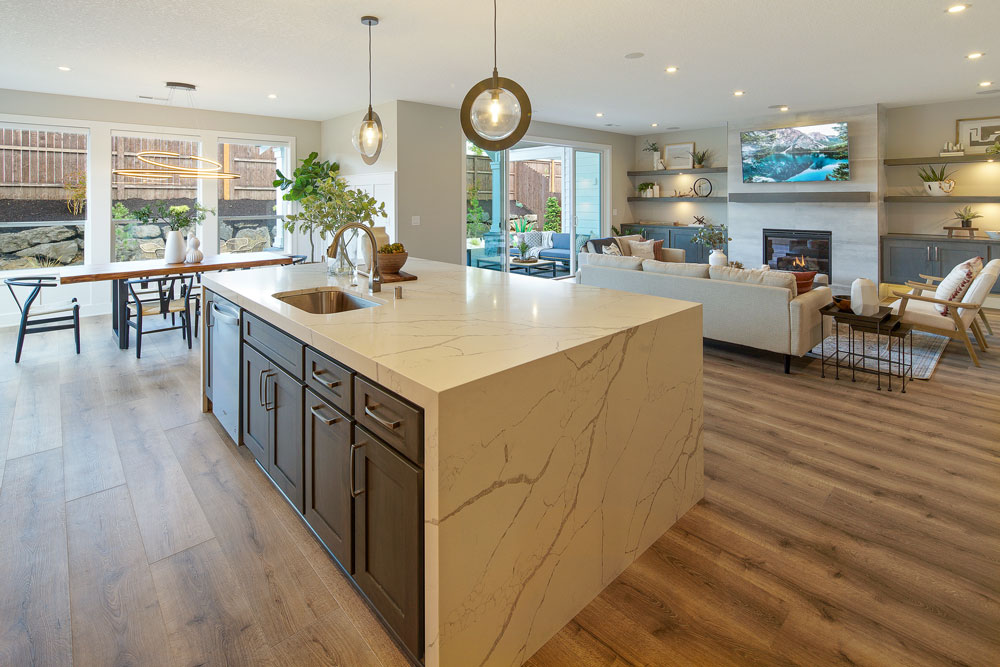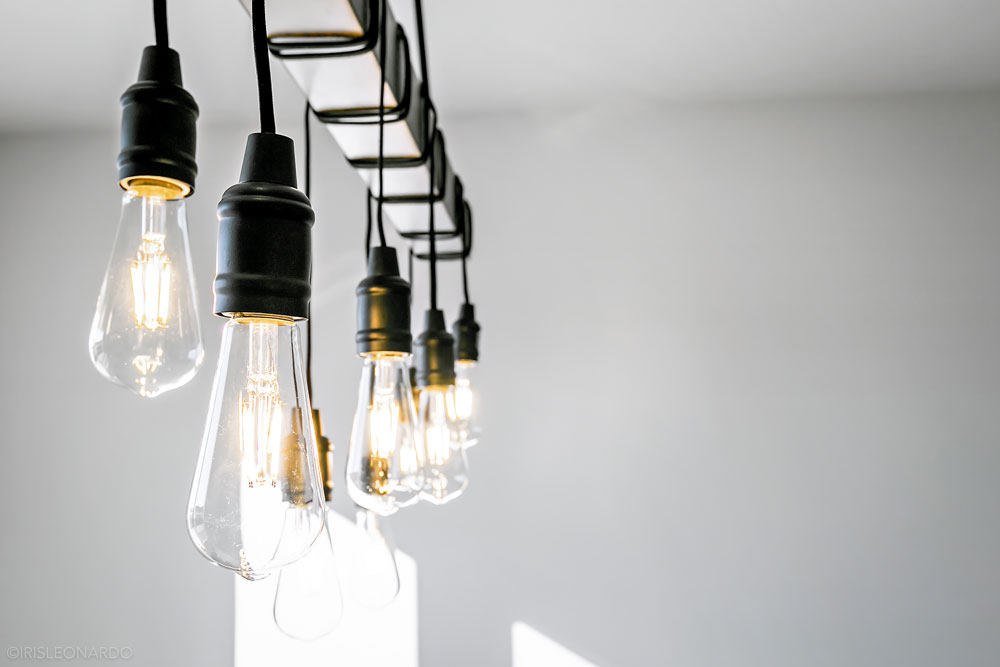 Vertical Ceiling High Tile Backsplashes
That's right, turn those tiles on their heads for a fresh new look. Subway tile has been a go-to for decades when choosing a classic kitchen design. And traditional horizontal subway tile will never go away. But, if you're looking for a modern approach for your kitchen tile, choose vertical.  
Vertical tile walls in your kitchen will emphasize height and draw attention to your backsplash or wall all at the same time. Whether you choose vertical patterned tile or subway tile, it'll be a fresh look that will never grow old.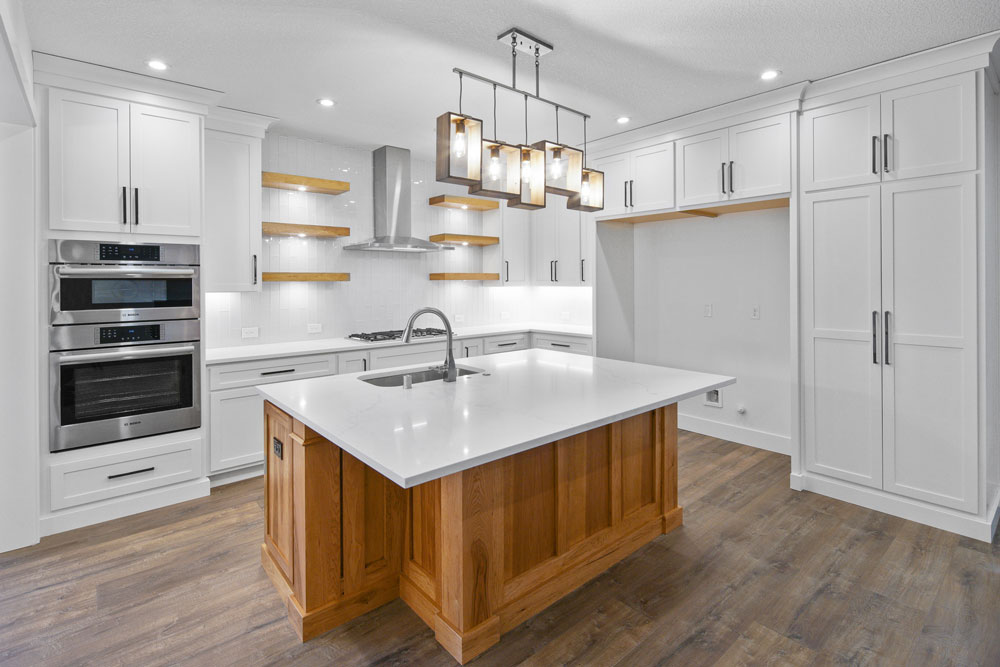 Open Shelving
Open shelving is still a favorite in modern kitchen design. And when combined with closed shelving, you'll create the perfect balance of things cabinetry. 
A fun yet functional way to incorporate open shelving in the kitchen is over the beverage station. Use this space to display your wine collection or as a coffee and tea station for busy mornings. No matter how you choose to incorporate open shelving into your design, you'll enjoy the modern rustic feel of this kitchen design choice.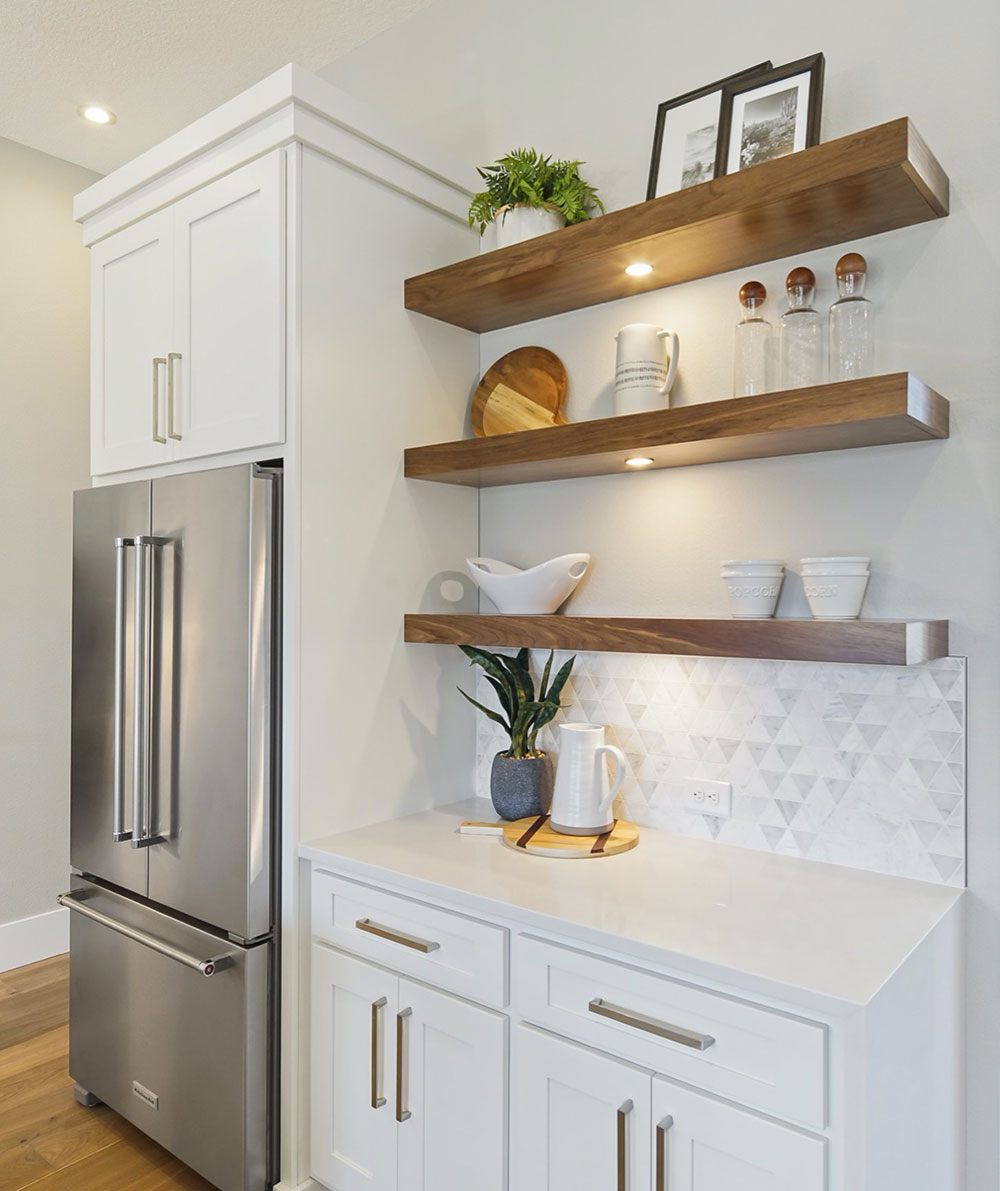 Since the kitchen is the heart of the home, spend some time fine-tuning what that feels like, and we'll help you bring your kitchen design together as part of our build process.  
For more ideas for your kitchen, view our gallery of homes.